skip to content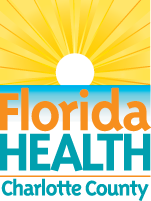 It's a New Day in Public Health.
The Florida Department of Health works to protect, promote & improve the health of all people in Florida through integrated state, county, & community efforts.
skip to content
About Us
Contact Us
 

Mailing Address

1100 Loveland Boulevard, Port Charlotte, Florida 33980 

 

 
About DOH-Charlotte 
Our Health Officer:
An accomplished podiatric surgeon, Dr. Frank Louis Lepore joined the department in 2016 after 14 years at his private practice in Middle Village, New York.  "Dr. Lepore is a distinguished medical professional and we are pleased to have him as the health officer for Charlotte County," said Paul Myers, acting deputy secretary for county health systems. "His extensive medical, academic and healthcare administration experience makes him a tremendous asset to the department and the people of Charlotte County."  While running his private practice, Dr. Lepore also served as an affiliate physician in the Podiatric Surgeon Department of Orthopedics at Icahn School of Medicine in Brooklyn, New York. From 2005 to 2011, he was the director of podiatric specialty clinics at Long Island College Hospital and held the same position from 2011 to 2013 at SUNY Downstate Health Science Center Long Island College Hospital Campus.  Dr. Lepore has served as a clinical surgical residency instructor at Wyckoff Heights Medical Center in Brooklyn from 2002 to 2012.

Dr. Lepore earned his Doctorate in Podiatric Medicine from New York College of Podiatric Medicine in 2000 and an M.B.A. in Health Service Management from the State University of New York Institute of Technology in 2013. He also holds a master's in Medical Technology from the University of Colorado School of Medicine. Dr. Lepore received a Bachelor of Science in Biology in 1991 from Creighton University in Omaha, Nebraska, and a Bachelors of Arts in Philosophy in 1994 from the University of Colorado Boulder. 
Legislative Intent:
The Florida Department of Health in Charlotte County (DOH-Charlotte) is a state agency that is part of the Florida Department of Health and is governed by Florida Statute 154. The Florida Legislature designed the statute with the intent that county health departments (CHDs) have a unique partnership between the state and the counties to meet the public health needs of the state. To strengthen this partnership the CHDs and the counties enter into a contractual arrangement which is renewed annually.
Our Philosophy of Doing Business:
DOH-Charlotte employees view you as the owner and customer of this organization. As such, we always strive to make sure you have a great experience every time you do business with us. We are always looking at new and better ways to assure that we all live in a healthy community. Likewise, we are always looking at how we can create more public health value for you while making the best use of your time and keeping costs down.
Department of Health Mission:
To protect, promote & improve the health of all people in Florida through integrated state, county, & community efforts.
Department of Health Vision:
To be the Healthiest State in the Nation
Department of Health Values:
I nnovation: We search for creative solutions and manage resources wisely.
C ollaboration: We use teamwork to achieve common goals & solve problems.
A ccountability: We perform with integrity & respect.
R esponsiveness: We achieve our mission by serving our customers & engaging our partners.
E xcellence: We promote quality outcomes through learning & continuous performance improvement.
Role of Charlotte County Health Department:
Policy Development * Assessment * Assurance

Core Competencies:
1. Delivering Public Health Services.
2. Public Health Educator.
3. Public Health Regulator.
4. Monitor Public Health trends.

Essential Public Health Services:
1. Monitor health status to identify community health problems.
2. Diagnose and investigate health problems and health hazards in the community.
3. Inform, educate, and empower people about health issues.
4. Mobilize community partnerships to identify and solve health problems.
5. Develop policies and plans that support individual and community health efforts.
6. Enforce laws and regulations that protect health and ensure safety.
7. Link people to needed personal health services and assure the provision of health care when otherwise unavailable.
8. Assure a competent public health and personal healthcare workforce.
9. Evaluate effectiveness, accessibility, and quality of personal and population-based health services.
10. Research for new insights and innovative solutions to health problems.