Skip Global navigation and goto content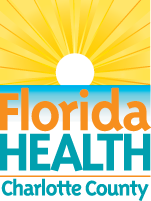 It's a New Day in Public Health.
The Florida Department of Health works to protect, promote & improve the health of all people in Florida through integrated state, county & community efforts.
Skip MegaMenu and goto content
Charlotte County COVID-19 Test Site Locations
 

Aug 28 - Feb 28, 2021

All Day
Your medical provider, as well as many local walk-in clinics, may offer testing. 

If you need immediate medical assitance, please reach out to your provider, walk-in clinic, or nearest emergency room department.
NOTE: Not all sites are sponsored by DOH
COVID-19 Testing by Location
Port Charlotte Locations:
Punta Gorda Locations:

CVS Pharmacy


2400 Tamiami Trail, Punta Gorda 
Appointments required.   
Mon – Fri, 9:00 am – 5:30 pm &
Sat - Sun-10:00 am – 4:30 pm
Register at CVS.com



Englewood Locations

CVS Pharmacy
1760 South Mccall Road, Englewood, FL 
Appointments required.   
Mon – Fri, 9:00 am – 5:30 pm &
Sat - Sun-10:00 am – 4:30 pm
Register at CVS.com



Other Locations:

Century Link Sports Complex 


No cost.  No appointment needed.
14100 Ben C. Pratt/Six Mile Cypress Pkwy.
Fort Myers
Appointments can be made here. 
All ages. Rapid testing available.
More info at: https://www.leegov.com/covid-19/testing


Other locations in Lee County:
Lee County COVID-19 Test Site Locations



Robert L. Taylor Community Complex


1845 34th St., Sarasota, FL
No cost.  No appointment needed.
All ages. Walk-up site. 
7 days per week 9 a.m. to 5 p.m. daily, or until capacity is reached.
More Info



Drive-thru Testing Site

5400 Bradenton Road, Sarasota

No cost.  No appointment needed

.

9 a.m. to 5 p.m. or until capacity is reached.

All age groups can be tested regardless of symptoms.

More Info

Alternate Testing:

QuestDirect
Drive-thru testing or purchase an at
home test through QuestDirect.

LabCorp
Purchase an at home test through LabCorp



Specialty COVID-19 Test Site

Amedisys – Homebound Testing. If you are not able to leave your house due to certain medical reasons, you may be eligible for home services. 
To find out if you qualify, call 941-391-1316.
Department of Health

Department of Health in Charlotte County


1100 Loveland Blvd., Port Charlotte
Appointments required.
5 years and older.
Must be symptomatic or have had close
contact with a confirmed positive case.
Make an appointment www.coadfl.org
Please report errors or suggestions to: meranda.pitt@flhealth.gov.
Should I be tested for COVID-19? Before you decide to make an appointment to be tested for COVID-19, please consider the following:
Are you ill, or caring for someone who is ill?
In the two weeks before you felt sick, did you:
Have contact with someone diagnosed with COVID-19?
Do you have any of the following?
Fever or feeling feverish (chills, sweating)
Cough            
Sore throat
Muscle aches or body aches
Vomiting or diarrhea
Change in smell or taste
In the last two weeks have you spent time (visited, worked or volunteered) in a hospital, emergency room, clinic, medical office, long-term care facility or nursing home, ambulance service, first responder services, any health care setting or taken care of patients or someone who has been sick?
Do you have any of the following conditions?
Chronic lung disease, moderate to severe asthma, or smoking
Serious heart conditions
Weakened immune system (cancer treatment, prolonged use of steroids,  transplant or HIV/AIDS)
Severe obesity (Body Mass Index [BMI] greater than or equal to 40)
Underlying conditions (diabetes, renal failure, or liver disease) 
Please stop the spread of COVID-19:
If you have been tested for COVID-19, please stay at home until you receive your test results.
Follow social distancing, even when you are at work and home (especially if someone in your home is sick)
Stay at home if you are sick, or if you have been around someone who has been sick.
Wash your hands often with soap and water for at least 20 seconds
Cover your coughs and sneezes; cough or sneeze into a tissue NOT in your hands!
Cover your face with a cloth face covering when you are in public or around others.
Clean and disinfect frequently used surfaces
Avoid travel to higher risk areas (areas known to have high numbers of cases)
The Florida Department of Health (DOH) releases a report on COVID-19 cases in Florida once per day. There is also a report detailing surveillance data for every Florida county. The Florida Department of Health also releases a list of long-term care facilities in Florida with active cases and number of deaths in each facility.
The surveillance data, long term care data and information on a case-by-case basis can be found at: https://floridahealthcovid19.gov/#latest-stats
For information and advisories from Centers for Disease Control and Prevention (CDC), please visit the CDC COVID-19 website, this website is also available in Spanish and Creole.
 The COVID-19 Call Center is available 24/7 | 1 (866) 779-6121 | COVID-19@flhealth.gov
Additional Information
The Florida Department of Health continues to see new positive cases across the State, please visit www.flhealth.gov/covid-19 for the most current case count and county specific data.
The Florida Department of Health issued an additional Public Health Advisory June 20 in response to COVID-19, providing recommendations to protect Floridians and visitors from this virus. Please click here to see the full advisory and recommendations.
DOH Charlotte recommends wearing cloth face coverings in public settings where other social distancing measures are difficult to maintain (e.g., grocery stores and pharmacies) especially in areas of significant community-based transmission.
The Florida Department of Health reminds everyone that the elderly and those with underlying medical problems like high blood pressure, heart problems and diabetes are more likely to develop serious illness.
If you are sick with COVID-19 or suspect you are infected with the virus that causes COVID-19, follow the steps below to help prevent the disease from spreading to people in your home and community.